uSonic When, and how much, one should relubricate is subjected to endless discussions and calculations. Ultrasound technology has proven to be a valuable solution to ensure an optimum level of lubrication. Especially for highly critical assets where the addition of excessive volumes of grease has proven to be fatal. 
In practice, it also means that ultrasound technology is extremely susceptible to the usage and positioning of the sensor. Measurement values are difficult to reproduce. Furthermore, tracking measurement values requires an additional database with all the peripherals involved.
uSonic makes lubrication easy
The uSonic is based on a very sensitive Piëzo sensor for collecting vibration data. Because it connects via Bluetooth to the uMobile app for on-the-spot analysis, it ensures the lubrication technicians have maximum freedom of movement. uMobile displays the vibration measurement is displayed as a single overall value. Most importantly, the application will also compare the measurements to baseline requirements, and advise accordingly. 
In conclusion this means: 
No additional database,
Highly reproducible measurements (high degree of accuracy, even with untrained personnel)
Fully integrated into the lubrication management software of UpTimeWorks. 
Requires almost no additional investment.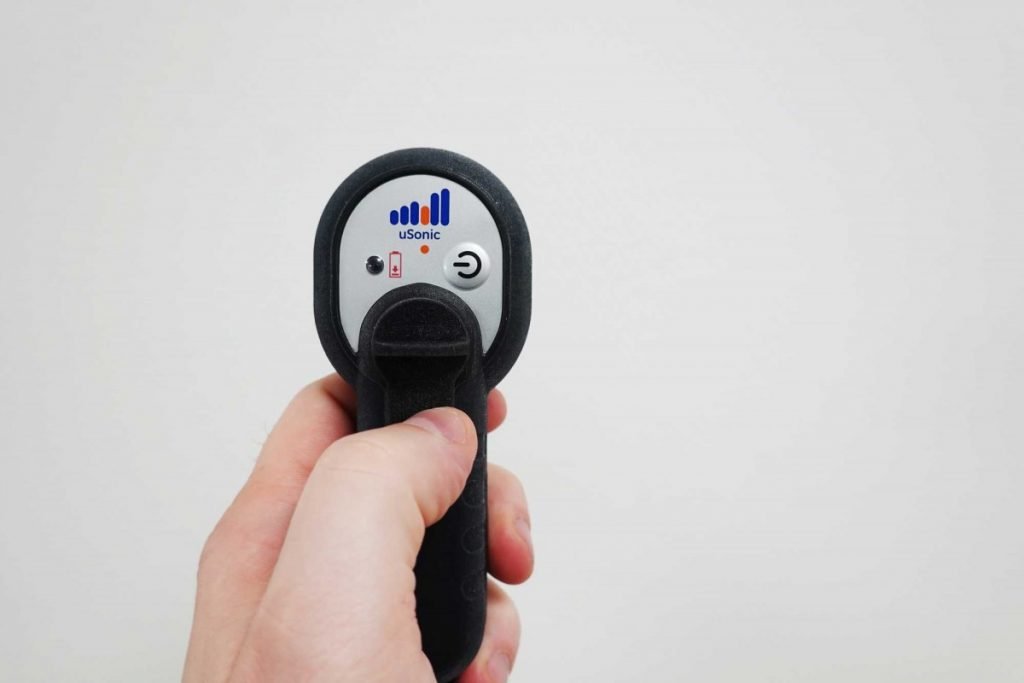 Available for white lable
The uSonic is available for white label. Please contact us for the opportunities.