Online Reliability Management Software
Managing your reliability activities with uWorks.
Manage your complete reliability program in one centralized system. Our online reliability management software uWorks improves the planning, scheduling and online reporting of your reliability activities.
The lubrication management & visual inspections software
Lubrication management is conducted in two ways. Either with standard Computerized Maintenance Management Systems (CMMS) using printed spreadsheets for work orders or following the methods and documentation of individual engineers. These approaches traditionally lead to extra time spent on completing, processing and structuring (printed) work orders. Plants can generate 500 up to 6000 monthly sheet-based work orders, which eventually becomes an unstructured mess. Consequently, losing their traceability which is key to effective reliability management and high-quality maintenance.
"Lubrication management is not rocket science…
it is discipline."
UpTimeWorks provides the tool for discipline: uWorks. uWorks is a web-based software tool centralizing all your reliability activities, providing structure and organizing your complete reliability program. While generating and approving work orders is quick and efficient, no extra manpower is wasted on processing and organizing them. Using our integrated uMobile app, work orders are digitalized, enabling clear, structured logging and automated processing. Our uWorks software is the tool for managers, engineers, and technicians to oversee a multitude of reliability activities at any time.
Quick insights with the dashboard and reporting tool
Part of uWorks software is the interactive dashboard designed to provide quick insight into the plant's performance and reliability issues. The dashboard informs you of the route compliance, financial metrics to justify your reliability program in addition to reports-response ratios. This will ensure and measure the commitment of your reliability team to act upon plant critical reports.
The integrated report writing tool enables engineers and technicians to report their findings irrespectively of the technology used in a standardized and efficient manner. Report items are saved against a specific asset for future reference which enables long term root cause analysis and allows you to identify reoccurring failure mechanisms. All reports generated are managed, send and acknowledged within the uWorks environment. Which facilitates full traceability and accountability.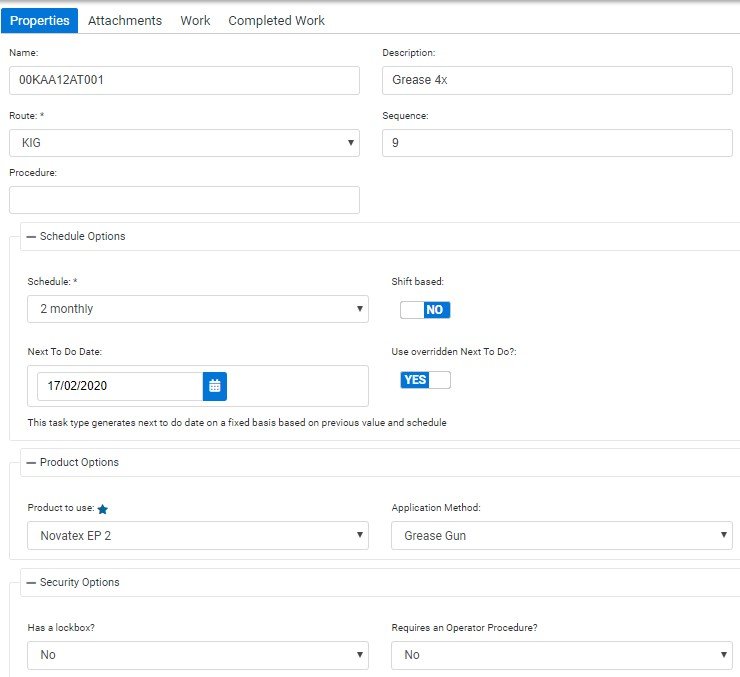 Centralize your reliability work
You can manually setup your condition monitoring program in the uWorks. In essence, this means that you have only one software application to built your entire condition based monitoring program with. Add your site(s) and add each level with components in a structured way. With the uSurvey you can add images of these components, with all the details when it should be investigated, with what device, with what type of oil, what quantity and more. Add the scheduling details and time to complete it. You will have a clear overview of your site with under each level all the components. 
The digitalization of your lubrication program is the first step towards being less dependent on individual methods of lubrication. Then, a good lubrication program requires an understanding of:
What needs to be lubricated,
When it needs to be lubricated,
What product needs to be used,
Which quantity of product needs to be applied,
How the product should be used.
In uWorks, a lubrication program is set up by capturing this information in one system. What needs to be lubricated is defined on component level (e.g., grease nipple), instead of on asset level. The standard for many CMMS software is to save work orders on asset level, since saving on the level of 'point of lubrication' would cause a wild growth of Excel sheet work orders, losing your traceability. Unique for uWorks is that it facilitates an innovative work-order system that maintains the 'point of lubrication' level with full traceability and accountability of work-orders.
uWorks allows you to keep track of your lubrication products using color coding, material safety data sheets and assigning product usage procedures to equipment. Color coding is a tight system for lubrication to limit cross-contamination and is standard practice with Noria systems. In uWorks, you can identify food safety 'HACCP' points of lubrication and subsequently perform a risk assessment in the software. You can demonstrate with uWorks your prevention measures during audits.
uWorks facilitates assigning oil sample measurement procedures to sample points in the database. For each oil sample measurement, the technicians have insight into the necessary procedure in the field with the uMobile application. This ensures reproducible results which leads to more reliable analyses, and an improved lubrication program.
Traditionally, oil laboratories are facilitated by third parties. In our software, oil laboratories are fully integrated, making transferring measurements and receiving analyses effortless. Long term trends can be monitored which facilitates reliability engineering. Our one-system approach enabled us to integrate the results, analyses, and procedures of oil samples, a unique feature of uWorks. 
Route-based visual inspections
From our experience, visual inspection programs often lacked a systematic approach where people inspect with unclear instructions, resulting in ambiguous and unreliable observations. Making periodic visual inspection of assets costly with questionable results. 
With uWorks, we aimed to make visual inspections SMART by creating a system that allows you to create work-orders with specific questions (and answers!) and tasks. This results in accurate and detailed answers or values. Furthermore, visual inspections are carried out with the uMobile, ensuring fully traceable inspections where captured images are time-stamped and required input fields.
The smart way of route-based visual inspections: accountable, traceable and clear work-orders in uWorks.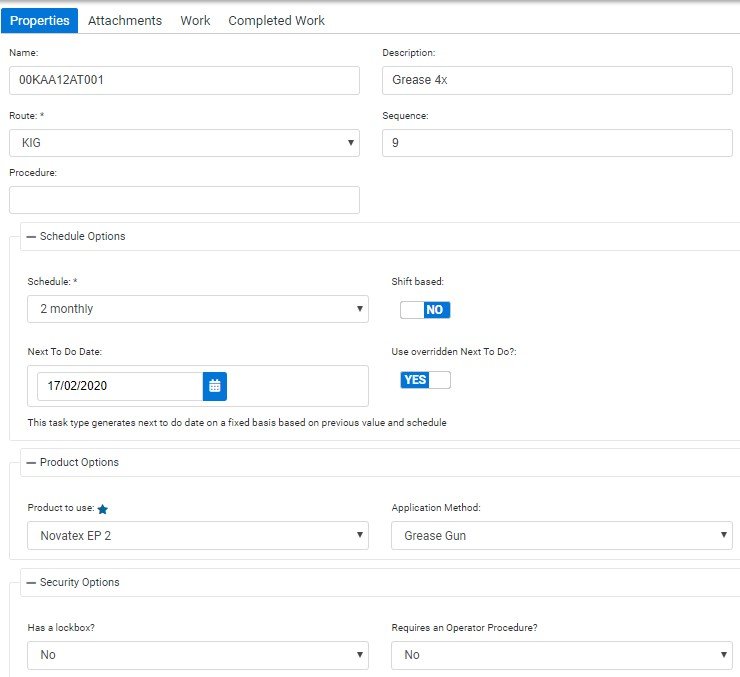 Route-based vibration measurements
Agreements made regarding a reliability service cannot always be met if periodic measurements are taken too late. Therefore, as a service provider, route compliance is of importance. uWorks provides the tools to generate and schedule tasks, e.g., for vibration measurements. uWorks' dashboard keeps you informed of the compliance rate at different levels.