The software for reliability & condition monitoring.
UpTimeWorks provides tools for structuring your reliability program and early detection of machine failures. Altogether, the complete software suite for reliability management.
The online reliability & condition monitoring platform
uWorks is a web-based software tool centralizing all your reliability & condition monitoring activities. In short, uWorks provides structure by organizing your complete reliability program. As a result, uWorks simplifies the processing of work-orders and introduces online reporting. Overall, it is the ultimate tool for reliability management.
The advantages of working with uWorks:
Centralized database
Digital work order management
Reliability program on component level
High traceability
Integrated oil laboratories
Generate (lubrication) reports
Interactive dashboard
The advanced vibration analysis software
Many failures at equipment or component level can be detected with vibration measurements, given that the right tools and expertise are there. Hence, vibration analysis is a fundamental part of any reliability program. While our high-quality equipment provides usable vibration measurements, our uAnalyst software is designed to enable vibration engineers to monitor and analyze them.
The features of uAnalyst:
Advanced data visualizations,
Threshold functionalities to guard your assets,
FFT and waveform analysis,
Shared database framework with uWorks.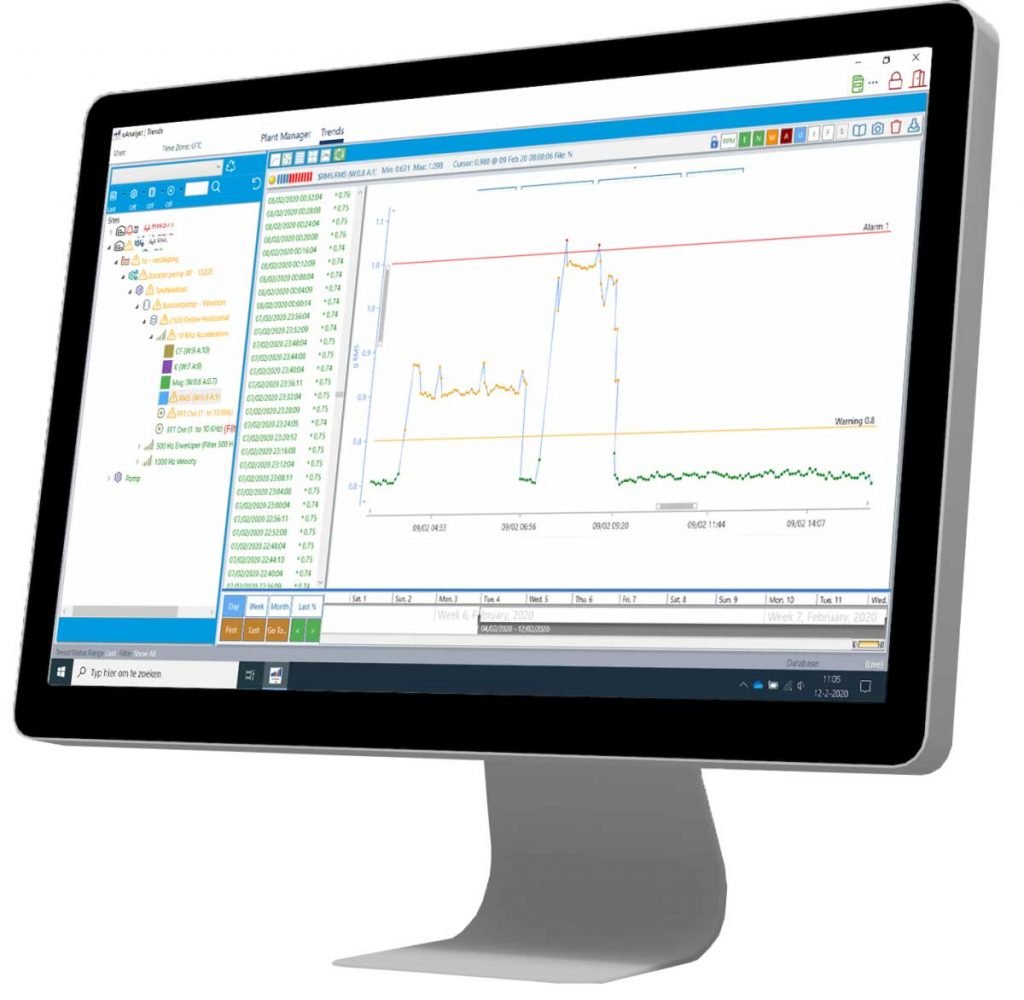 The mobile application for route-based inspections
The uMobile allows you to manage, record and complete inspection tasks, such as vibration measurements, visual inspections, and lubrication tasks. uMobile is a world-class assessment tool for service technicians, due to the digitalization of work-order and synchronization with our reliability platform. Furthermore, the application is designed to fully utilize the capabilities of industrial CAT61 phones.
Use the uMobile application during route-based inspections for:
Visual inspections,
Lubrication,
Oil samples,
Vibration measurements,
Thermal-graphic images.